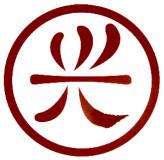 Chong Heng Shoe raw materials & accessories

We, Chong Heng, the leading manufacturer & exporter of raw materials & accessories in Thailand. Our business is run by the 3rd generation of shoes making specialists.

We have the expert team not only the designers who are expert in shoe designs & updated fashion trends knowledge but also many experienced soles & heels specialists consultant. With shoe making experience, we are well known among our customers and the market.

We sell PU, PVC, Glass soles, heels and shoe accessories to be distributed not only in overseas market such as in Asia – Singapore, Malaysia, in Middle East – U.A.E., in Africa – Nigeria, in Europe, etc but also distributed in local market such as in many famous shoe making companies, Brand name department stores, Patunam Market and Sampeng Market. Currently, we operate 2 displays located in Wong Wien Yai & in Sampeng.

By our creativity, we always have many new designs of soles, variety of heels and fashionable accessories to serve our customers. Moreover, we also have our master to be part of our team who can cut & design shoe shapes as per customer's need & satisfaction.

In addition, we offer you the competitive price which you can have your own custom made molds and products. We are factory friendly who is always welcome any new ideas and designs to be shared in order that we can expand and broaden our creativity.

If you look for the difference rather than the raw materials, we are here for you where "Creativity & Quality" are our name…..CHONG HENG.